Many women produce clothing in low-wage countries under terrible conditions, which is then sold abroad at higher prices. In order to counter unfair fast-fashion production and to protect the environment, the 24-year-old Austrian with Syrian roots started her slow fashion Start-Up "Abdinvintage" in Vienna. She buys vintage fashion, does the marketing for her project and sells her items worldwide.
The term "vintage" refers to garments that were mainly produced between 1920 and 1980 and covers everything from everyday clothing to haute couture.
Abwab newspaper asked Sara Abdin to talk about herself, the project and other relevant subjects concerning fast fashion:
Abwab: What is meant by vintage fashion? What makes vintage so special?
Sara: The term "vintage" refers to garments that are usually between 20 and 100 years old and reflect the trends and styles of that era. Vintage clothing includes everything from everyday fashion to haute couture, regardless of whether they are machine-made or handmade, made from leftover stock or rare materials.
Today, more than ever, vintage fashion offers the opportunity to express yourself in your clothing style. It has become a constantly present and above all accepted branch of the fashion industry. Vintage means individuality and the freedom to wear something different from what is currently trending.
Where do you source the clothes for your Start-Up and what do you look out for when buying?
I purchase vintage from the most diverse sources. Sometimes I buy them from private persons, at markets, abroad during my internships and travels. I will work in Frankfurt soon – if everything works out well – and buy the next vintage items there. I pay special attention to the fabric, the quality, the color and how well the piece is preserved. Vintage can be recognized by various criteria, I look at the labels first, because my customers and I are particularly interested in which country the piece was made in.
What is your sales concept? Do you offer collections?
I usually sell clothing that appeals to me as well. My vintage shop is for the elegant woman who wants to show herself in unique and outstanding clothes.
I'm just about to get started and offer weekly blouses with puffed sleeves and embroidery, Austrian blouses and shirts, clothes made of pure silk or wool, and every now and then designers.
In the future I plan to offer collections for sale on a certain date, each collection should have a name with a special meaning, and the style remains the same: strikingly elegant and romantic.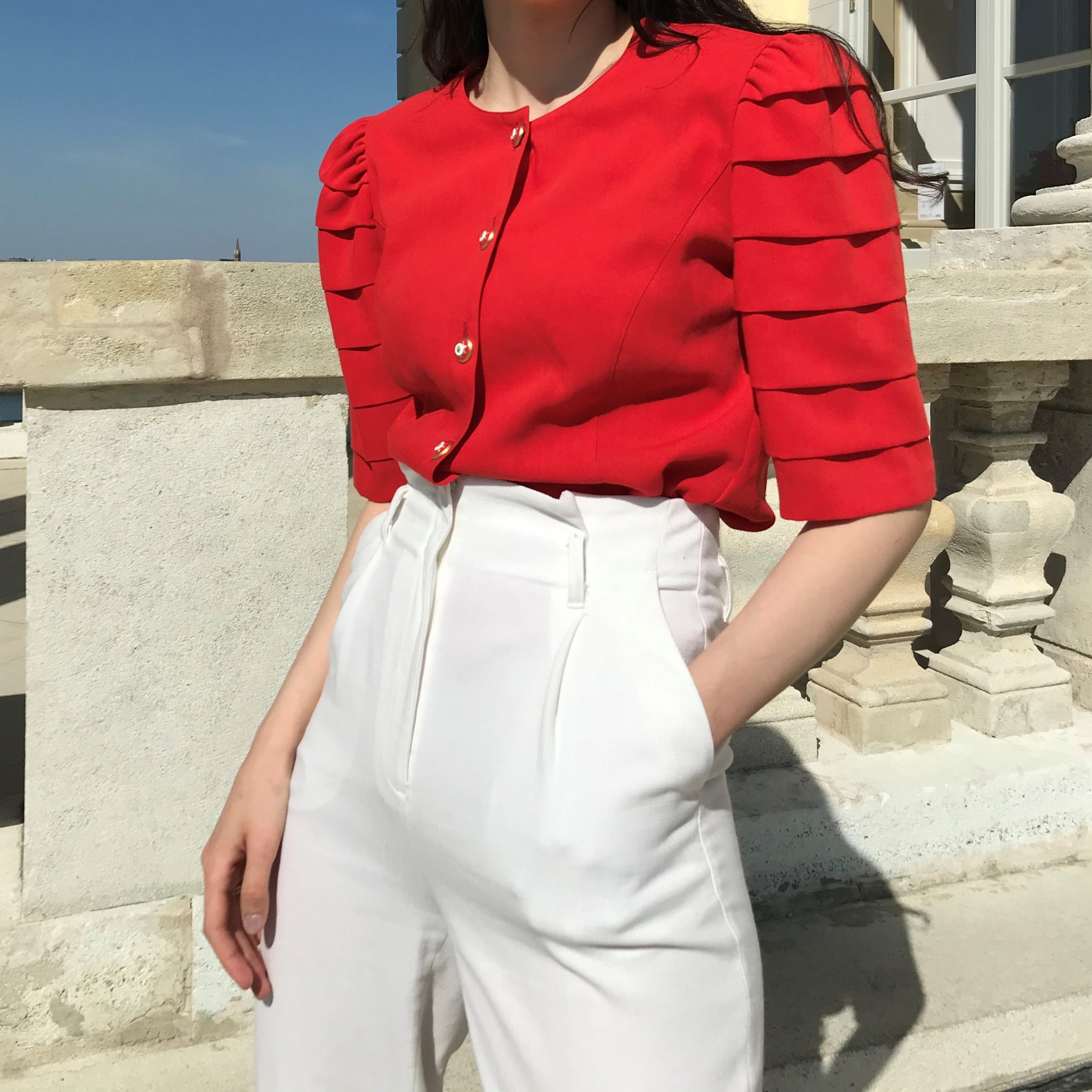 What do you invest your sales proceeds in and why?
Since there are mostly young girls in third world countries who work for very low prices and are easily brought into the fast-fashion industry under false promises I set the goal to donate a part of my sale proceeds to organizations that specify in giving young girls a proper education and care.
Studies and experts confirm how harmful fast fashion is for the environment. How is your Start-Up tackling this pollution?
The fast fashion industry has indeed a disastrous impact on the environment. In fact, it is stated to be the second largest polluter in the world. Besides that, it also promotes human and animal exploitation. Thus, shopping Vintage is an equally smart and attractive way of reducing waste, battling climate change and being fair to animals and mankind. To really ensure that our customers shop with us in the most sustainable way possible, we only ship our rare and unique items only in recyclable packaging.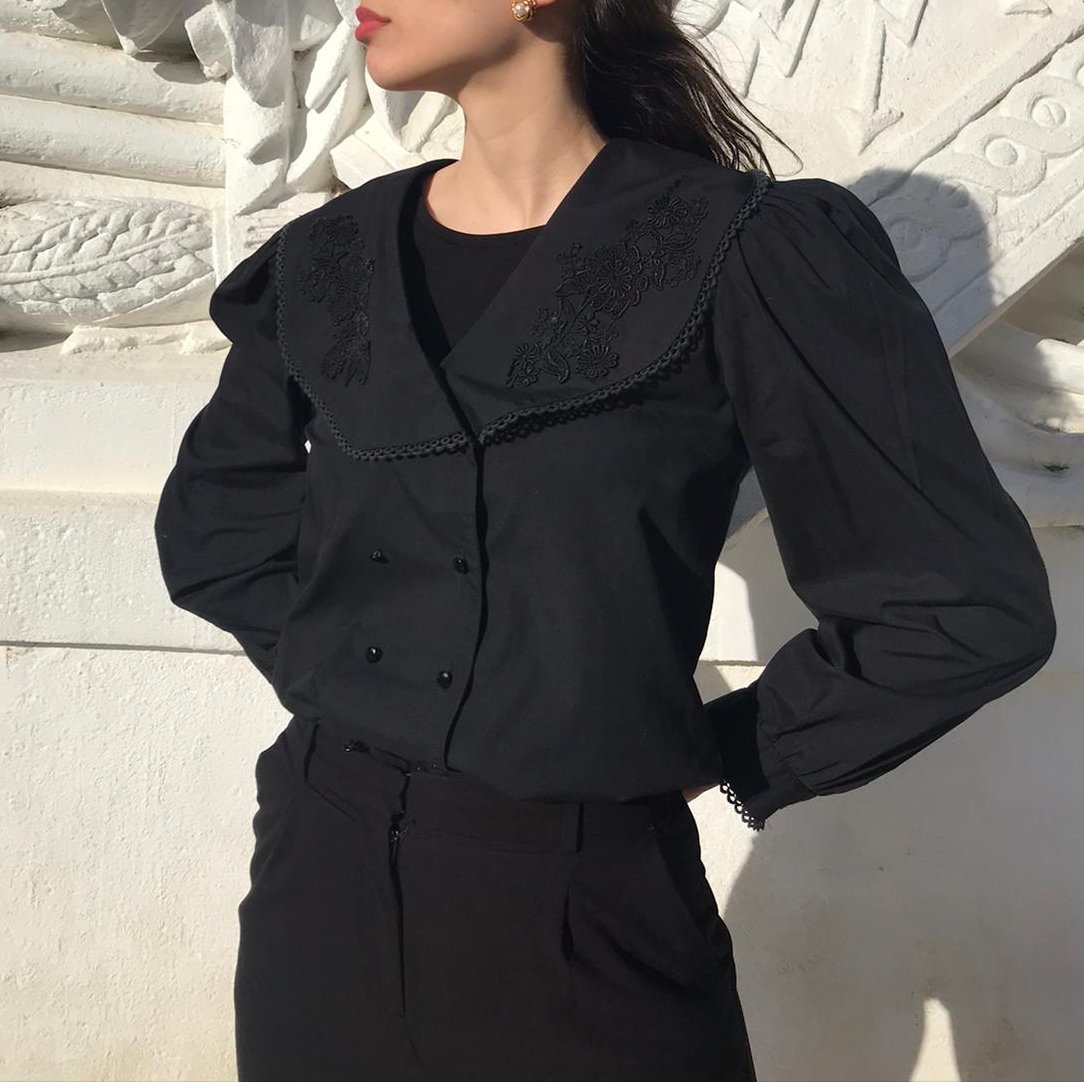 From which countries do your buyers and potential customers originate. Is there interest in your Start-Up in Austria?
My buyers and potential customers come from the most diverse countries. They are mainly from the USA and countries in the EU. But I have already received many requests from all over the world, be it Mexico or India and that surprised me very positively.
Vintage clothing is also gaining more and more interest in Austria. With my idea and implementation, I have definitely gained Austrian supporters.
The interview was conducted by Ghaithaa Al Shaar, Syrian author, living in Berlin
Read more:
?Sind Frauen die neuen Männer in der Mode